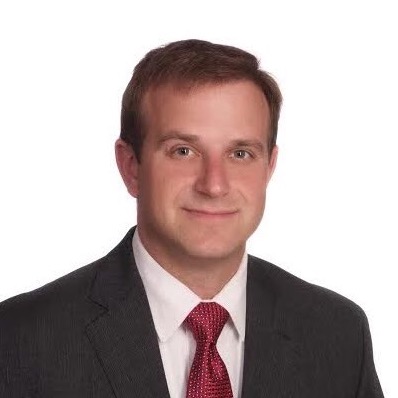 Matt Madden, President/Broker
Fellow agent,
I'm sure you are working very hard at your current brokerage, but are you lacking the direction and support needed to take your business to the next level?
The average Realtor has seen gross income decline by more than 14% from 2015 to 2016 and nearly four out of five sales agents are taking home less than $50,000 after expenses. (NAR 2016 Member Profile).
Lacking a clear understanding of how to fix their business, many independent agents resort to various Facebook groups for guidance on how to build and grow their business. Many worry that if they can't figure out how to grow their businesses, they might be forced to take their career in another direction.
Our solution is simple. At HH&E, the average gross income of our full-time independent agents with at least two years' experience is $80,779. We work with our agents to provide them with a clear roadmap to develop BIG goals . . . and then reach them!
You have direct access to the owners of the company, who have experience in building highly successful real estate businesses, hiring and training admins / buyer agents / listing agents and have fostered a collaborative environment for growth at all levels.
You will get:
• A personally-designed business plan, developed specifically to meet you goals.
• Direct access to me for planning and transactional support
• Access to a settlement coordinator to assist you in your transactions
• Regular masterminding with top agents
• The support of an amazing group of people who want to see you succeed
On a daily / weekly / monthly basis, you will be able to track your business growth, see your income increase, and watch your dreams turn to reality. You could continue to build a business on 'hope' and see what comes . . . or you can follow a proven strategy to build a business by design.
Bill Hench came to HH&E after a successful photography career, bringing with him an impressive database. He did well in his first year, but he quickly plateaued. He was working 12 hour days, burning the candle at both ends. He could not imagine how he could possibly continue to grow his business and maintain any quality of life.
With the support and systems developed by HH&E, Bill and another agent were able to hire and train their first admin. In 2016, Bill finished the year with a sales volume of more than $7.5M, while improving his service to his clients and his overall quality of life.
As soon you start out on our team, we will schedule a one-on-one business planning session to review where you are in their business and where you want it to go. We will develop milestones and specific multiplier projects to accelerate your growth. If you develop and follow this roadmap, you will see your business grow by 20% or more in 2018.
Plus, if you get started right now, we will even pay for your registration for Inman Connect in NYC in January . . . an amazing place to energize your business leading into 2018!
If you'd like to learn more about this opportunity or if you just have any questions for me, don't hesitate to give me a call or send me an email. I look forward to meeting with you and discussing a bright future ahead.
Truly, Matt Madden
President / Broker
Let's Make You More Money
Request a phone call - it does not cost a dime to talk.